Hemstitching is a classic decorative detail found in finer luxury bed linens.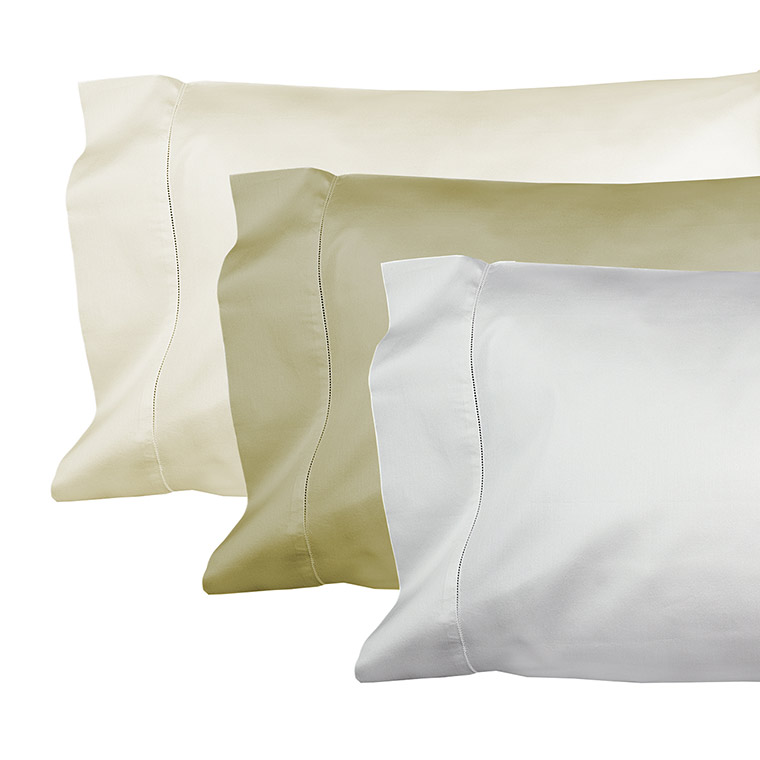 Hemstitching is achieved by pulling out several strands of parallel thread from the sheet, creating a small void in either the warp or weft thread.
The remaining threads in this affected area, are then cinched up to create a small ornate decorative hole.

At one time the cinching process was performed by hand. Today it is performed by a machine.
In bedding, this detail is typically found on the top edge or flange of the flat sheet, the cuff of pillowcases and on the flanges of a sham or duvet cover.
Ornate designs can be made using this technique with many different types of fabrics and the hemstitching does not need to be located on the hem or flange of a fabric.
Shop for the finest (hem-stitched) luxury bedding below ...
Use code - bedding tips - at checkout & get 5% off your entire purchase.
View 150+ bedding related articles on our "How to Tips" page found here.