Removing wrinkles in your bed sheets...
Shop for the finest luxury linens & bedding products below...
Use the code - bedding tips - at check out & get 5% off your entire purchase.
View 150+ bedding related articles & videos here.
Occasionally bed sheets might develop a permanent wrinkle. This is actually caused by wrinkle that has not been removed. What happens is the cotton fabric starts to take a permanent set over the course of time. Here is a look at what you can do to remove that wrinkle from your sheets.
First, you will need to gather the following items:
A good heavy iron

Ironing board

Terry towel

Spray starch

Spray bottle of water
Now, the fun can begin. Just follow these step-by-step instructions:
Start by placing the terry towel on the ironing board and place the wrinkled area of the sheet on top of the towel.

Heat the iron to high and soak the wrinkled area by spraying it with water.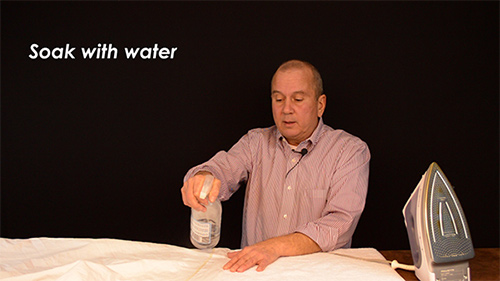 Iron the wrinkled area while also applying a significant amount of pressure.

The towel will start to compress under the weight of the iron, allowing the flat sheet to stretch a bit. This should straighten out the set fibers.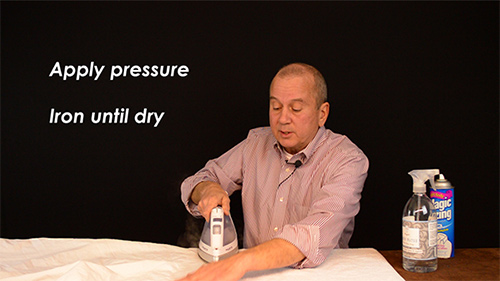 Iron the sheet until it is dry, then flip it over and repeat that process to the other side.

Once the bed sheet has completely dried, spray the area with starch and iron it again. The starch will also help remove a set wrinkle in your sheets.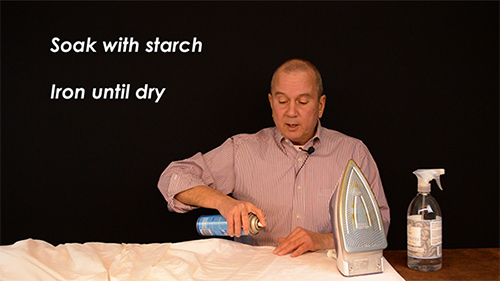 This process should be able to get rid of the wrinkle in your linens. Be sure to pay attention to this area in the future because the wrinkle may show up again. But if you stay on top it, the set wrinkle can be completely eliminated. And if you don't like ironing, make sure you do the following as an alternative:
Do not over dry your bed linens.

Hand press your sheets when they come out of the dryer and focus on that specific area.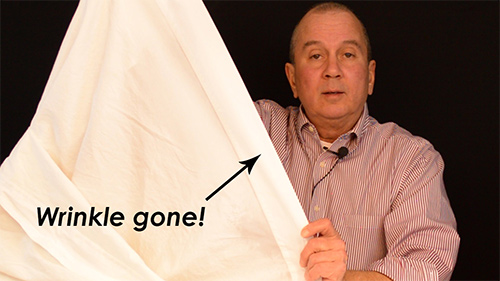 Vero Linens offers high-quality bedding that can enhance your sleeping experience. We offer top quality down sleeping pillows, down comforters and some of the softest luxury bed sheets on the market today.
As a bonus enter the code - bedding tips - at checkout & get 5% off your order.