Below is a reprint from a recent Consumers Report article regarding the difference (or lack thereof) between a $1,000 and a $3,000 Sleep Number Mattress.
$1,000 adjustable air bed is just as comfortable as a $3,000 model
Published: August 12, 2014 02:30 PM
Both Sleep Number mattresses look the same beneath the foam layer.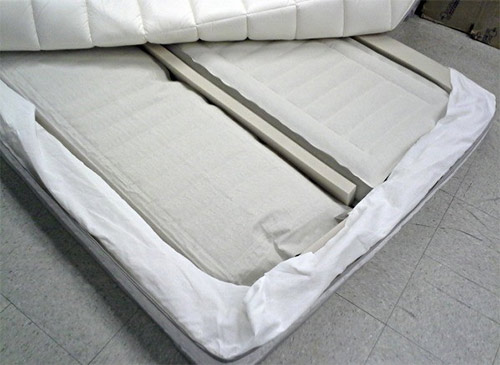 What's the difference between a $1,000 Sleep Number adjustable air mattress and one that costs three times that? Not much according to Consumer Reports' latest mattress tests. The Sleep Number C2 Bed matched the Sleep Number Innovation Series i8 bed Pillow top, $3,000, in our tests for back and side support. Even better, we bought the Sleep Number c2 Bed on sale for $700. Here are the details plus news on other new mattresses in our tests.
For our body-support tests we graph the spine's natural curve on a range of test subjects. Then we evaluate back support by recording how thoroughly a mattress maintains that curve. For side support, we check whether the mattress keeps the spine relatively horizontal when a test subject lies on her side. The best mattresses have a good score or better for both.
In our tests, across various firmness settings, the Sleep Number C2 Bed and the more expensive Sleep Number Innovation Series I8 bed Pillow top both delivered impressive side support and even better back support. And the C2 Bed was more stable, which means less annoying to your mate when you change sleep positions.
Innovation Series I8 bed Pillow top.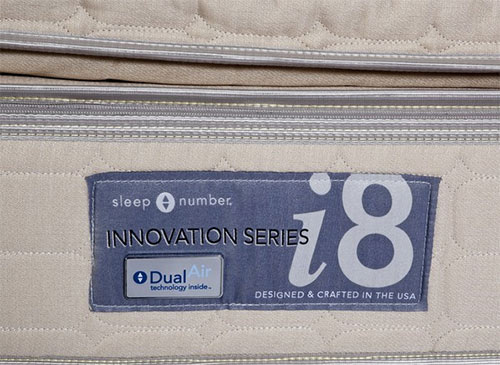 When we took a closer look at the two mattresses we discovered that both were comprised of the same pair of identical air bladders—one for each side, so each partner can customize firmness. But with the Sleep Number c2 Bed, the foam layer on top was significantly thinner than the one you get with the Innovation Series bed. While this difference wouldn't show up in our body-support tests, you might notice a difference in overall comfort. That's another reason to try out mattresses in the store before buying, as we routinely advise.
Among adjustable air beds, we also tested the Tempur-Pedic Tempur-Choice Supreme, at $3,200 the most expensive of the trio in our tests. Although it was impressive for back support, the Tempur-Pedic was an also-ran behind the two recommended Sleep Numbers. But another Tempur-Pedic, the $1,200 Tempur-Pedic Tempur Simplicity, was among our top picks in foam mattresses.
Once a mattress starts showing its age and is lumpy or sagging, we suggest replacing it even if it's newer than the 10 years normally recommended. Before shopping, check our buying guide for mattresses and look at our mattress ratings of 25 innerspring, foam, and adjustable air mattresses priced as low as $515. We also have reader recommendations for mattress retailers and brands.
Article by Ed Perratore (@EdPerratore on Twitter)
To shop for Italy's finest bed linens, click on the below shop now button.

Use code bedding tips at checkout & get 5% off your entire purchase.
View 150+ "How to Tips" bedding related articles & videos here.