By this point in time, many of our readers probably know that Vero Linens manufactures luxury linens and does not sell or make mattresses. However, we are often posed with a lot of questions about mattresses. Now, the softest luxury linens in the world are not going to magically change a terrible mattress, but we still feel compelled to provide some helpful background information on mattresses.
There was once a time when a mattress consisted of anything you could grab and stuff inside a sack. That meant wool, cotton, straw and even rags were used to create the first beds. This makeshift sack was then laid over top rope or wooded slats, which were attached to a wooden frame. Oh thank goodness times have changed.
In the present day, there are different kinds of construction styles. The more popular mattresses are made with coil/spring construction, air baffle/chamber, memory foam and let's not forget the infamous waterbed.
Coil Spring
The coil spring mattress is the most popular choice on the market today. Many different companies manufacture this type of mattress and some have even developed their own patented designs relative to the spring and carriage. A quilted batten fabric, which is usually synthetic, is used to cover these carriages or frames. Some of the designs include an extra thick batten on one side, or both sides of the mattress. This is called a pillow top. However, as with most things, springs will wear down over time.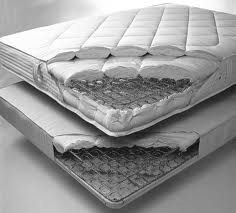 Air chamber/baffle
This particular design has been on the market for quite some time and there is flexibility among manufacturers as they can adjust levels of firmness on both sides of these mattresses. This is very beneficial because some people have a preference towards firm mattresses while others enjoy a softer sleep surface

.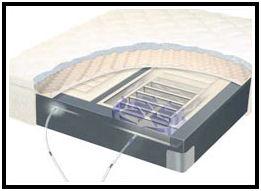 Memory Foam
This is one of the newer additions to the mattress industry and there are numerous manufacturers. One of the drawbacks of memory foam is that people complain about it not breathing well. In response, some manufacturers have inserted cooling gel to alleviate that issue.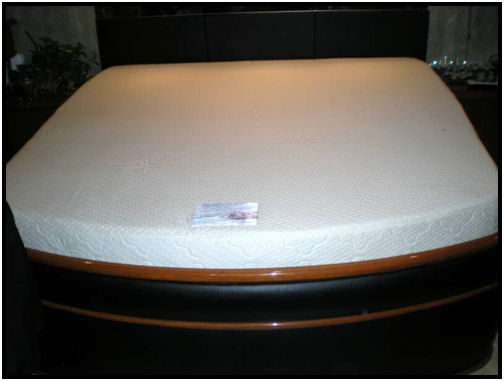 Memory Foam Topper
Memory foam does not have to be in your mattress to enjoy this new innovation. A memory foam pad can be placed on top of any mattress. This could be considered a quick fix to an older mattress that is starting to wear down.
Adjustable split king and queen mattresses are relatively new to the market, but finding quality fitted sheets for these varieties can be rather challenging. Fortunately, Vero Linens has recognized this need and we sell incredible split fitted sheets here.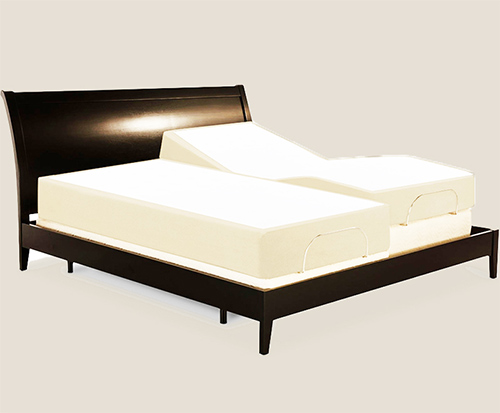 Pro Mattress Tips
Our experience and expertise have led us to the conclusion that the coil/spring is the most popular construction style of mattress. It is also important to note that most mattresses that contain synthetic fillers and foams actually release a range of chemicals. For this reason, the federal government requires the fabrics and foams used in mattresses meet flammability standards.
While they are few in number, there remain boutique/artisan mattress manufacturers that will custom make a mattress with all natural materials. That allows the customer to select the materials and also have the mattress customized in size. However, the drawback is this can be a costly option.
Super-thick mattress have become a new craze for many. When considering buying a super-thick mattress, here are some facts you should know:
Bed linens typically need to be customized to fit extra thick mattresses.

Bedroom furniture looks out of proportion as nightstands are too low in relation to the top of the mattress.

You might need a step stool just to climb into bed.

Extra thickness does not mean extra comfort.
Mattresses greater than 14 or 15 inches can begin to create issues. That is why Vero Linens recommends keeping your mattress thickness under 15 inches.
Vero Linens has everything you need to turn your sleep experience into a luxurious one. Choose from our large selection of sleeping pillows, fine bed linens, down comforters and much more. Vero Linens has all kinds of elegant linens that will give your bedroom an entire new look and feel.
Shop for the finest luxury bedding below.
Use code "bedding tips" at checkout & get 5% off your entire purchase.
View 150+ "How to Tips" bedding related articles & videos here.