Remove wrinkles from of your bed sheets without an iron!
100% cotton sheets can wrinkle.
Sure, you could purchase cotton/poly, blends, but they just don't feel as nice as all cotton sheets.
In the below video we will explain how to easily get wrinkles out of your bed linens without using an iron, I'll be back in 15 seconds with the details. If you watch the video vs. reading this post, be sure to scroll down the page to take advantage of our special offer.
Most of us don't care for ironing. If you can get someone else to take on this task, such as a housekeeper, child, significant other – you're all set.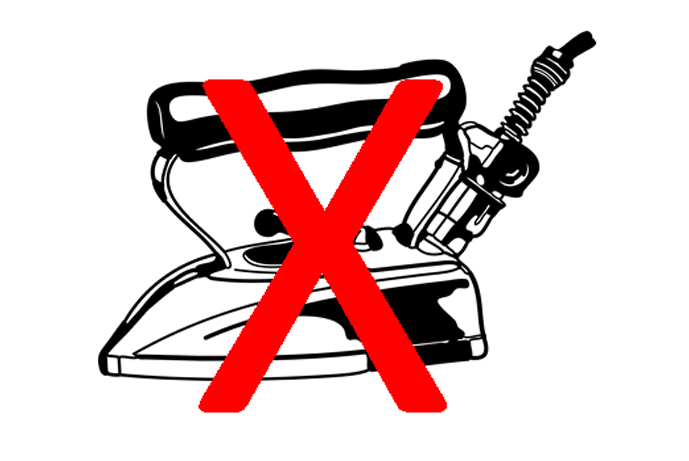 If you're like many of us, your choices are limited:
Iron them yourself

Sleep with wrinkled sheets

Send them out to be laundered

Or try this quick easy tip
Backing up a bit, I wanted to tell you that water is a wrinkle release on many fabrics. That's why when you hang your clothes in a steaming shower wrinkles fall out of clothes.
It is also why there is a steam/spray option on most irons.
But here is what you need to do to make water more effective at removing the wrinkles.
Fabric under some minor tension when introduced to water will speed up and enhance the wrinkle reducing process.
First:
Put your fitted sheet on the bed. If your fitted sheet is elasticized, it should have enough tension on the fabric to make this tip work.

Now – take a bottle of spray water and lightly spray a mist of water on the bed over at least the upper half of the sheet/mattress.

We use LeBlanc linen spray as it leaves a nice fresh fragrance on the sheets. It is sold

Here

, but simple tap water works as well.
Second:
Place your flat sheet on the bed (upside down if you have any decorative details that you want to show, such as embroidery etc.).

Tuck the foot, then go to the head of the bed.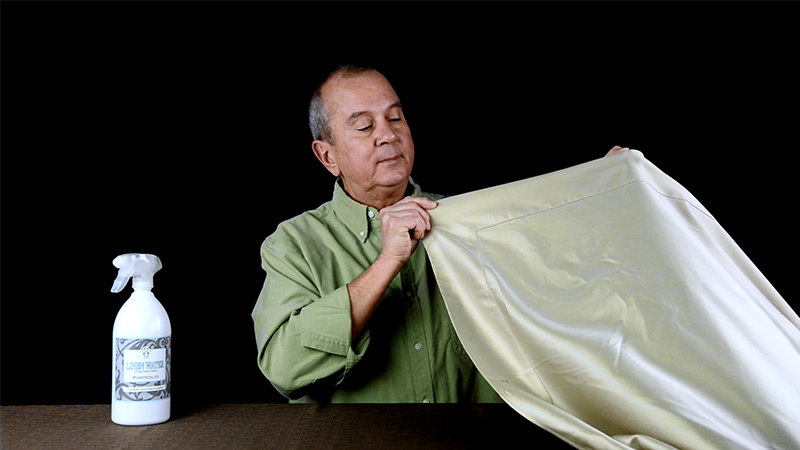 Grab one corner of the flat sheet and pull slightly on the fabric, creating a little tension on the sheet.

Then give it a light spritz.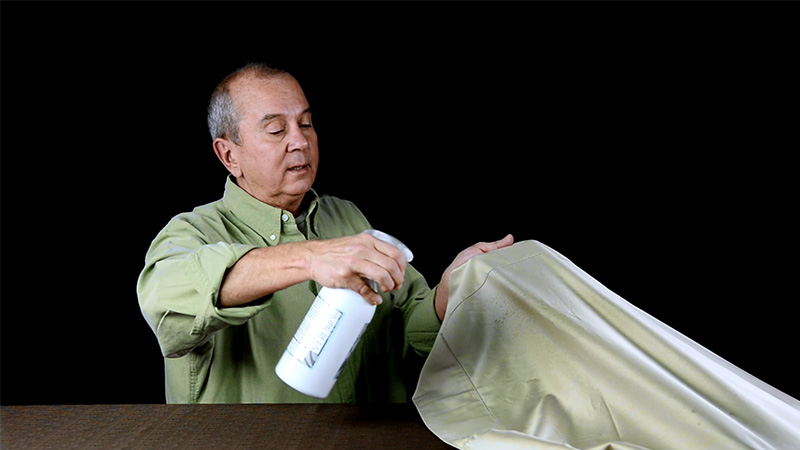 Repeat the process on the other side.

Don't worry if you get a little overzealous with the water, it will dry in a few minutes.

Wrinkle - gone!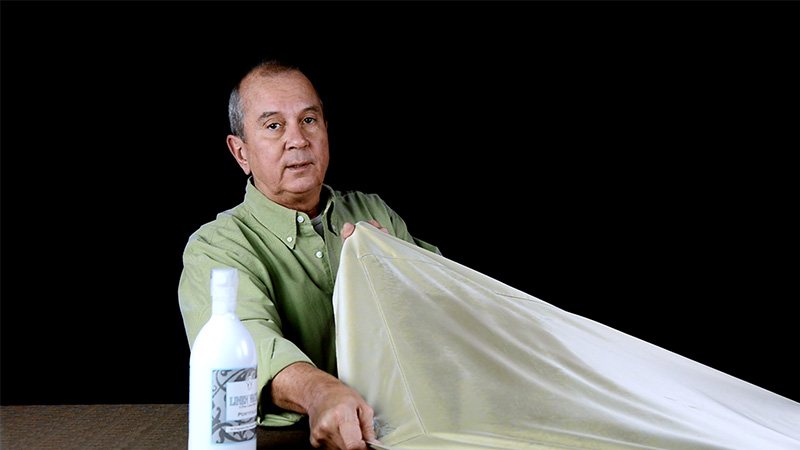 Third:
Stuff your pillowcases, grab them by the open end with one hand and lightly spray both sides of the case.

With both hands on the open end of the case, give them a little up and down shake.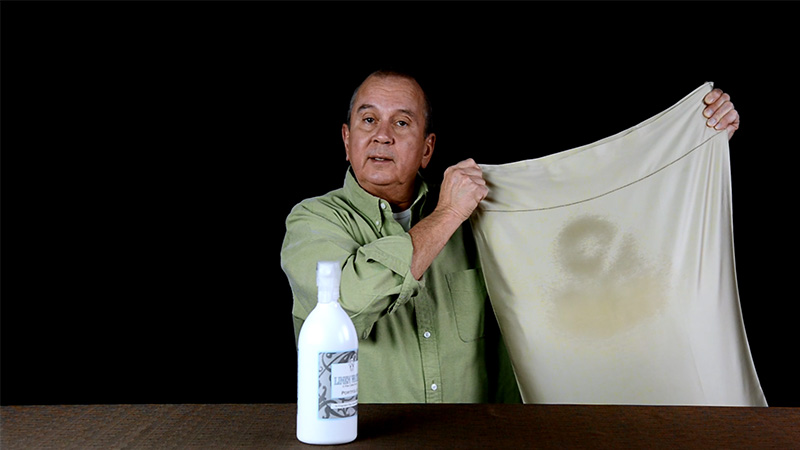 This will create the required tension, then place them on the bed.
Walla – your bed will look as if it was just pressed.
This trick will work on other elements on your bed such as duvet covers etc. but the trick is to ensure a little tension is created on the fabric.
This is also a great trick to use mid-week when your linens start looking a little frumpy.
We hope this helps you with your wrinkled sheets. There are other things you can do to minimize wrinkles and those tips are explained in a previous blog post "How to keep your white sheets white" – found Here.