Banishing Permanent Wrinkles
Getting rid of a permanent wrinkle in your bed sheets...
Two posts ago, we offered helpful tips for avoiding wrinkles in your bed sheets before, during and after the laundering process. Yet, in spite of the best intentions, wrinkles can pop-up. These wrinkles detract from the feel and appearance of your beautiful investment, and if but not intended to, can even become permanent! (Cotton has a very good memory!) If a permanent wrinkle finds its way to your bed linens just follow these simple steps.
Gather up:
A quality iron
An ironing board
A terry towel (preferably light colored)
Spray bottle of water
Spray starch
Ready. Set. De-wrinkle:
Heat the iron to its highest setting
Lay the terry towel onto the ironing board; put the wrinkled area of the sheet on top of the towel
Saturate the wrinkled area with water from the spray bottle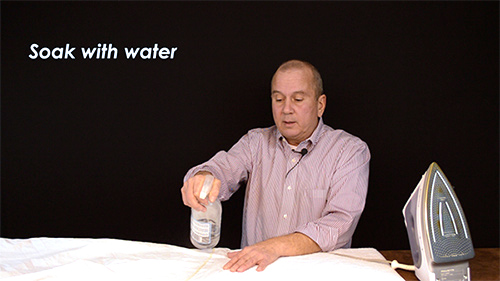 Applying a significant amount of steady pressure, iron the affected area
The terry towel will begin to compress under the weight of the iron, allowing the sheet to stretch a bit and surrender its wrinkle. This should straighten out the set fibers (remember what I said about 100% Cotton's excellent memory???).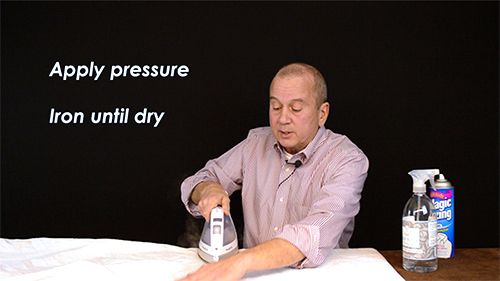 Continue to press the sheet until it is dry, then flip it over and repeat that process on the other side.
Once the bed sheet has dried completely, spray the area with starch and iron one more time. This will help ensure that your cotton sheet will forget its wrinkled past!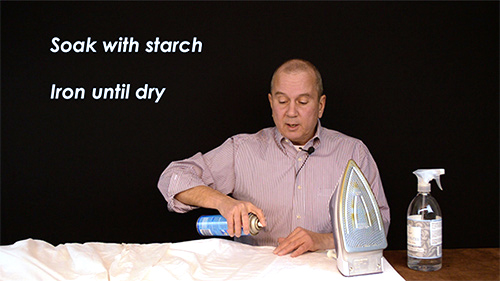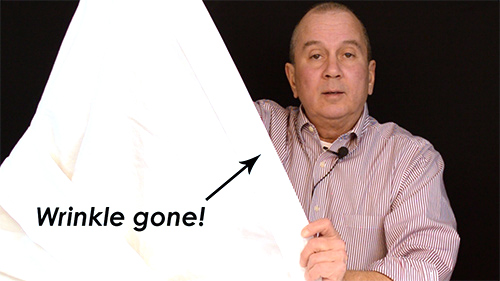 Be sure to pay attention to this area after future launderings, as the wrinkle may reappear. If you remain diligent with this process, any set wrinkles should be completely eliminated.
Still have questions? Give us a call or send us an email, we are here to assist you. Linens are what we do!
Luxurious Vero Linens offers high-quality bedding that can enhance your sleeping experience. We offer top quality down sleeping pillows, down comforters and some of the softest luxury bed sheets on the market.