How to Minimize Those Darn Wrinkles in your bed sheets!
Wrinkles in Cotton sheets are inevitable!
One of the hallmarks of 100% Cotton is wrinkling and though naturally occurring, linens that are ironed and smooth feel nicer next to the skin. Washing and drying your linens can add winkles to your bed sheets. There are steps you can take before, during and after the laundering process to minimize the dreaded wrinkle:
Before Laundering:
When removing linens from your bed, avoid rolling linens into a ball. Compacted or twisted sheets simply will not wash as well as those in a "free state" and fibers that are knotted are prone to unnecessary strain during the washing process.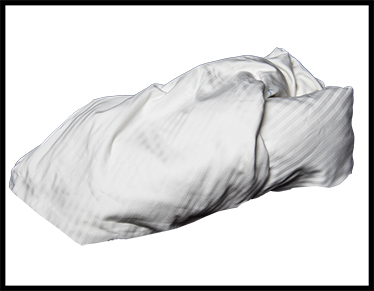 Ready Set Launder:
Wash only a single set of sheets in the washing machine at a time.
Avoid using harsh national brand detergents, as many contain "brighteners" which are likely bleach derivatives.
Instead, use a mild detergent such as Dreft, Ivory or Le Blanc Linen Wash, which is formulated specially for cotton fabric and available at our website

here

.
Never use bleach, as it can damage cotton fibers and prematurely fade colored linens.

Always wash your linens on a gentle wash cycle with warm or cold water.

If your sheets develop a musty order, consider adding a ½ cup of baking soda to your next wash cycle. This will brighten and freshen your linens.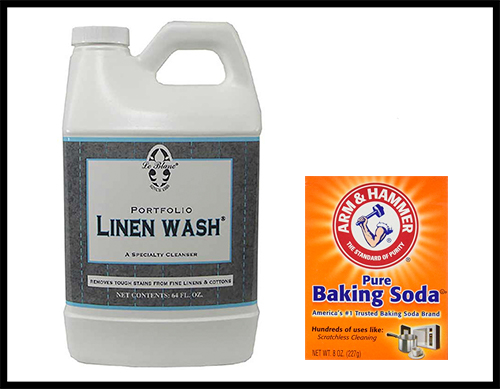 Because your bed sheets will get twisted during the wash cycle, untangle them before putting them in the dryer.
Into the Dryer:
Dry only one set of sheets at a time and use only a low/medium heat setting.

Dry your sheets until just slightly damp; over drying will damage the 100% Cotton fibers and will create additional wrinkles. Remove immediately from dryer.

Iron your fresh out of the dryer linens for 100% wrinkle free goodness or, if in a time crunch, simply put the fresh out of the dryer sheets directly onto the bed. This little trick will eliminate up to 90% of new wrinkles.




Not only will these professional laundering tips help lessen those persnickety wrinkles, they will also prolong the life of your luxurious linen investment.

Still have questions? Give us a call or send us an email, we are happy to assist. Linens are what we do!

Vero Linens has an extensive selection of fine bed linens as customers can choose from a wide array of fine Italian linens, down sleeping pillows , luxury duvet covers and much more. Vero Linens features affordable prices with high quality luxury linens that will last for years.To shop for Vero Linens, luxury bedding click on the below shop button.