Selecting the right warmth level of a Down Comforter!
Down comforters come in several construction styles, fills & weights. Here is what you need to know when selection the one that is right for you.
To begin, we recommend a Baffle-Box construction style – you can learn more about down comforter construction styles here.
So, which weight is the best one for you?
Here are the factors that influence the warmth level of down comforters:
Ounces of down
Fill power
Room temperature
Body warmth
There is no formula that can take these variables and make a determination as to which one is the perfect one for you. Selection of the best one for you is subjective.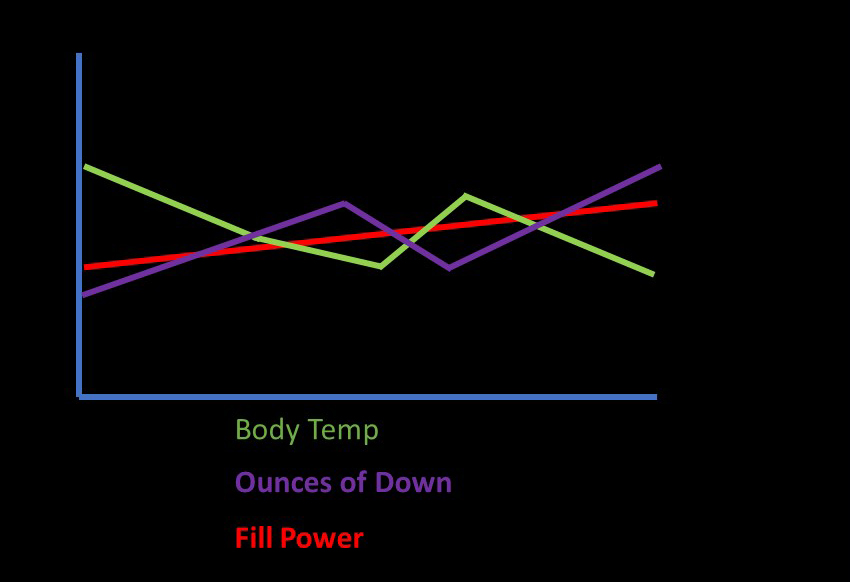 Ounces – the more down contained in a comforter, the more insulation it will provide. Down doesn't generate heat. Like insulation in your home, traps air. The down holds your body heat in.
Here is roughly 1/5th ounces of 600 fill power down. The container size is approximately 2 liters.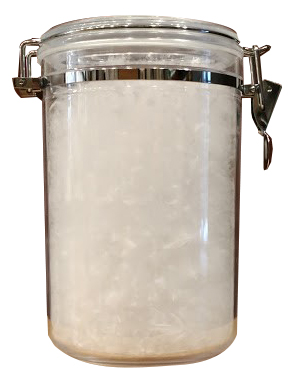 Fill Power - is the number of cubic inches (space)that one ounce of down occupies. The higher the fill power number, the more air is trapped and hence the warmer the comforter will be.
Fill power ranges from the low end at 400's to the high end at 800.
Note higher fill powers command higher prices.
We think there is a point of diminishing returns. For example, Eider Down (from the Eider duck) overall has the highest fill power of all down used in comforters. However, a true Eider down comforter can sell for $4K or more.
Room Temperature – some people keep their thermostats in the 60° range, some keep the room in the 70° range. The temperature of your room influences how warm your bed will be.
Body Temperature - the first thing we recommend is that you determine your warmth level (see below):
A. Do you find that over all are you cold all of the time (especially in the cooler months)?
B. Do you sleep hot at night?
C. Do do you consider yourself regular or average?
So back to the question – which one is right for you.
All of the variables are to difficult to graph into anything meaningful, so we have made the following assumptions.
Room temperature 70° F
600 Fill Power – this is a good fill power that will provide a nice loft. It has ample warmth and is more economical than 800 Fill Power Down.
A.For the person that is cold look for a range of ounces of (this would be our regular weight):
55 oz. to 60 oz. in a queen
70 oz. to 75 oz in a king
B.For the person that is warm all of the time, consider (this would be our summer weight):
30 oz. to 35 oz. in a queen
35 oz to 40 oz in a king
C.For the person that falls in the middle temperature range, consider (this would be our light weight and is our most popular comforter):
45 oz. to 50 oz. in a queen
50 oz to 55 oz in a king
We hope this helps you in your understanding of warmth levels in Down Comforters.
You may also be interested in the following articles:
Give us a call or send us an email if you have additional questions.