How to get your bed ready for winter!
Getting your bedroom ready for the cooler months.
As the months begin to cool down, it is an excellent time to start thinking about making some minor changes to the bed.
Many people use light blankets and coverlets during the spring and summer months as these items can be cooler to sleep under than a down comforter.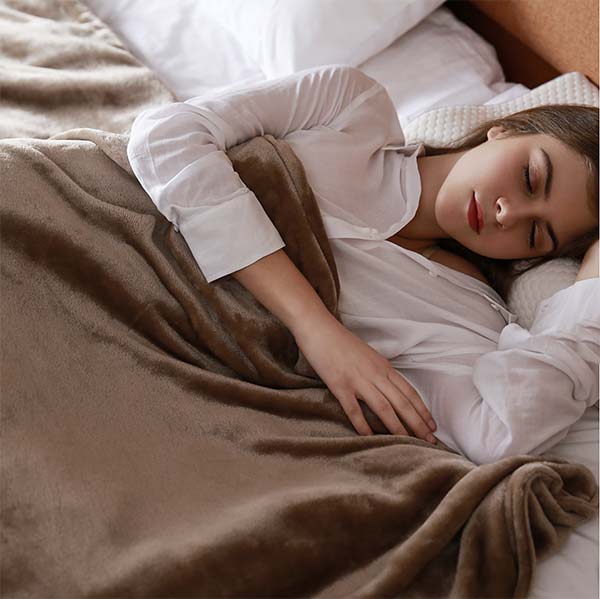 In addition, many often decorate their bedding with lighter pastel colors with their throws, pillow shams, and decorative pillows.
During the cooler months, we recommend swapping out some of these lighter color items with darker colors or jewel tones. By doing so, the bedroom will take on a warmer and cozier feel.
Now there is never a right or wrong way to accomplish this, it boils down to personal preference.
Nonetheless, here are our thoughts on what to do.
As far as bed sheets themselves, some like to use colored sheets, as well, there are fashion colors that come and go that people will embrace. However, our preference is to use white or ivory bed sheets year-round, for the following reasons:
White or ivory bed sheets work with any decorating décor.
They never go out of style.
Neutral bed sheets look clean and crisp.

Likely 99% of hotels use white sheets for this reason.
With luxury linens – most of the selection choices of higher-end sheet manufacturers are white or ivory. Sure, there are some exceptions, but they are exceptions rather than the rule.

The great thing about using white or ivory sheets and duvet covers is one can change the entire look of a bed by simply swapping out some of the decorative pieces of a bed such as shams, decorative pillows, and a throw.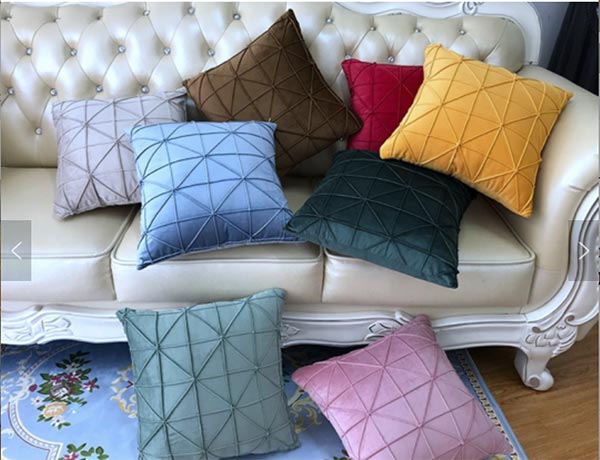 If you're considering new sheets, keep in mind there are a wide variety of price points available. We recommend that you look for sheets made from long-staple or extra-long-staple cotton. These are the finest grades of cotton, they do cost more, but they will feel nicer next to the skin and may last as long as 10 to 12 years if properly cared for.
With regard to the top of the bed, if you are using a coverlet/blanket arrangement – consider replacing these items with a down comforter and duvet cover.
Based on our historical perspective – we see about 90% of people use a down comforter and duvet cover. We think the reasons are;
A down comforter and duvet cover combination are so easy to make.
It is a more relaxed look, but it works in the most formal bedrooms as their lofty appearance looks so inviting.
A down comforter offers that wonderful cozy warmth with little weight.

We recommend avoiding duvet covers made with upholstery grade fabrics as they are heavy. Most prefer not to have a lot of weight on them when sleeping.
If you're a back sleeper, these heavy duvet covers may cause hip pain as your feet can splay out from the weight.
Down comforters do wear out, so this is also a good time to inspect your down comforter to see if it needs replacing.
Remove the duvet cover and hold the comforter up to a window or light (watch video here)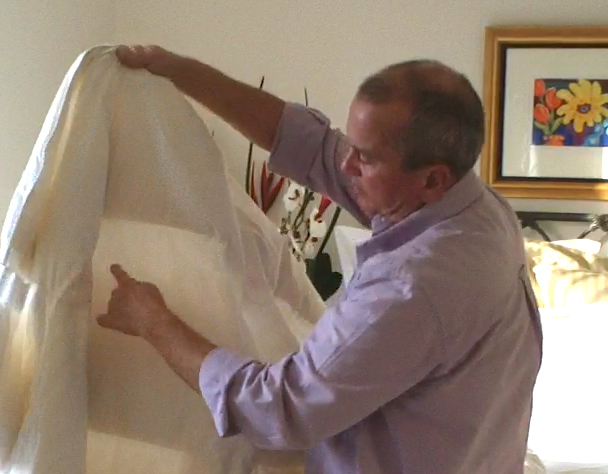 They wear out in the shoulder area. This is a result of one tossing and turning while sleeping.
You will immediately see if these compartments are worn-out or void of down.
The down clusters abrade against each other and over time may turn into dust and migrate out of the cotton shell.
Down comforters come in different warmth levels – as a result, many will use a lighter-weight comforter in the summer months and a warmer one in the cooler months.
We have an article and video that explains what you should consider when selecting the right warmth level – found here.
If you are in the market for a new down comforter, please consider our luxury baffle box comforters found here.
As always, should you have any bedding related questions, please send us an email to info@verolinens.com or give us a call.