Today's New Construction Style of Dust Ruffles
Dust ruffles used to be available in two standard drops 14" and 16". These dust ruffles are constructed with three panels that were sewn to a larger decking that was laid under the mattress.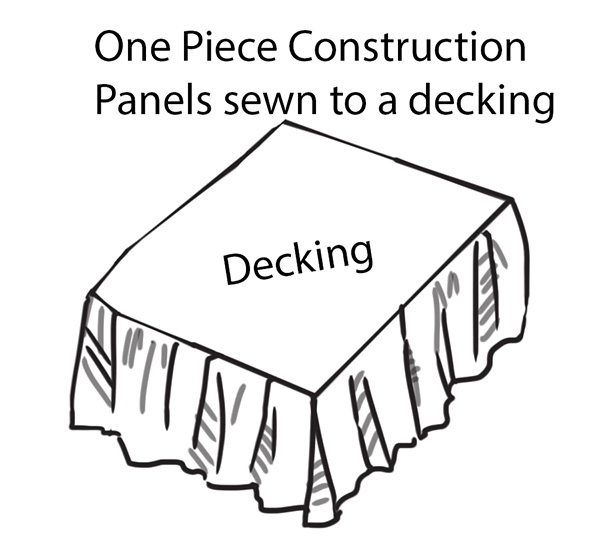 This style of construction requirs one to remove the mattress from the box spring, laying the dust ruffle down, and then putting the mattress back in place. In addition, the decking used was often an inexpensive cotton fabric or muslin material that significantly shrank after washing, which inevitably made the dust ruffle too short.
Mattress manufacturers continue to introduce increasingly thicker mattresses that deviate from a standard height. Therefore, the lowerer profile box spring were required. The low profile box springs made getting either of these two sizes of dust ruffles to fit properly impossible. Many dust ruffles ultimately ended up to be too short and looked ill-fitted, especially with the commonly used "Hollywood" type mattress frame.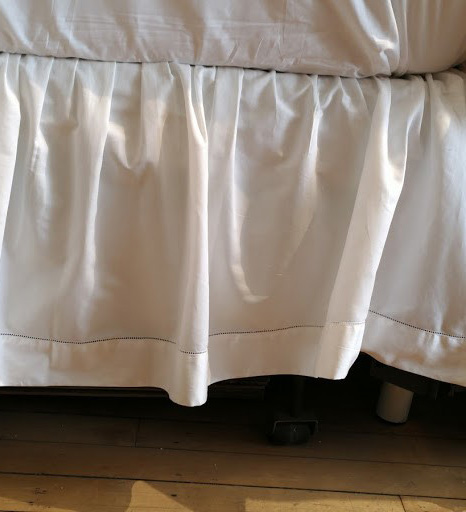 A few years ago, someone came up with an ingenious, yet a quite simple, idea of making dust ruffles in three separate panels. The panels typically have a flange that is sewn to each panel. There are 3 panels, one at the foot of the bed and two at the sides. Shown below is just a small sample panel.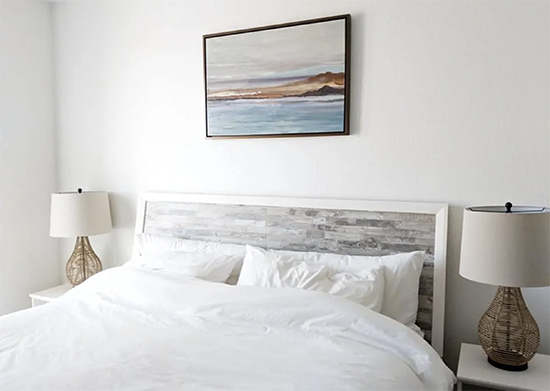 These dust ruffles offer almost infinite adjustability. As an additional bonus, the dust ruffle can be put in place without having to remove the heavy mattress from the box spring.
All a person has to do is tuck each panel between the mattress and the box spring, adjust it to the proper height (where it just touches the floor), then pin it in place to the box spring.
Most manufacturers supply the pins needed to secure the dust ruffle. However, if for some reason they are not included, simply go to JoAnn Fabrics or Michaels and purchase a box of upholstery pins.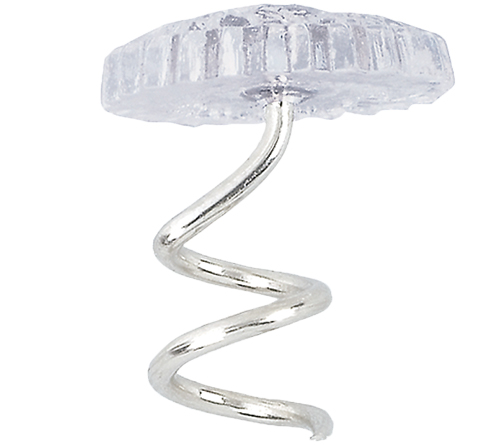 With regard to styles of dust ruffles, the most popular are softly gathered, or box pleated.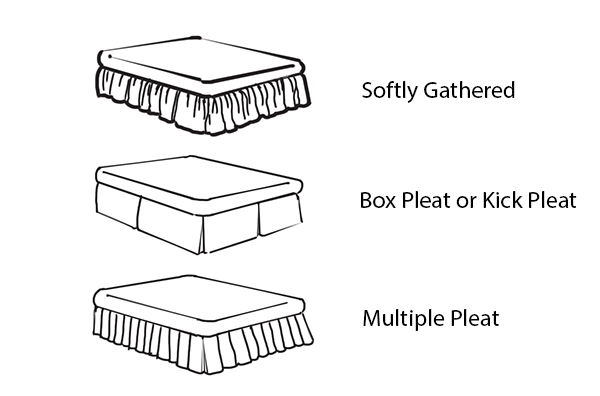 With the pleated or box pleated, there are different styles containing different amounts of pleats. The single pleat (sometimes referred to as a single kick pleat) has one pleat in each panel. There are also ones with multiple pleats, these typically cost a little more as they use more fabric and labor to make.
There are also dust ruffles with no pleats.
As a recommendation,look for a dust ruffle that is either lined or made from a heavier fabric as it will hang better than one made from a single layer of thin or lightweight fabric.
As a side note – we currently do not sell dust ruffles, but at some point, we will be adding them to our collection.
For those that have wood side boards that you may not want to cover or a platform type bed frame, just use an extra fitted sheet to cover the box spring if needed.
We hope this helps and as always, send us an email or give us a call should you have any bedding related questions.
Vero Linens - Making America Bedding experts, one Blog Post at a time.