The Perfect Bed! Really!
Everything You Need to Know
There is nothing quite as soothing as slipping into a well-made bed. Let Vero Linens walk you through the proper way to layer and make the bed of your dreams in just 10 simple steps.
Let's get started:
#1 The Optional Bed Skirt
This is sometimes referred to as a "dust ruffle," as it will indeed minimize dust particles that can collect underneath the bed. This skirting also adds a decorative finish to the overall look of the bed. As an added bonus, a skirt or ruffle hides anything you may be storing underneath your bed.
Because mattresses continue to get thicker, the standard drop of a traditional skirt (14"or16") many not reach the floor if your mattress is one of the newer, thicker ones. Newer skirts are comprised of 3 individual panels which affix to the box spring, typically with upholstery pins that screw Into the box spring.
Depending upon the look you want to achieve, there are 3 basic skirt styles. These include gathered, tailored and pleated.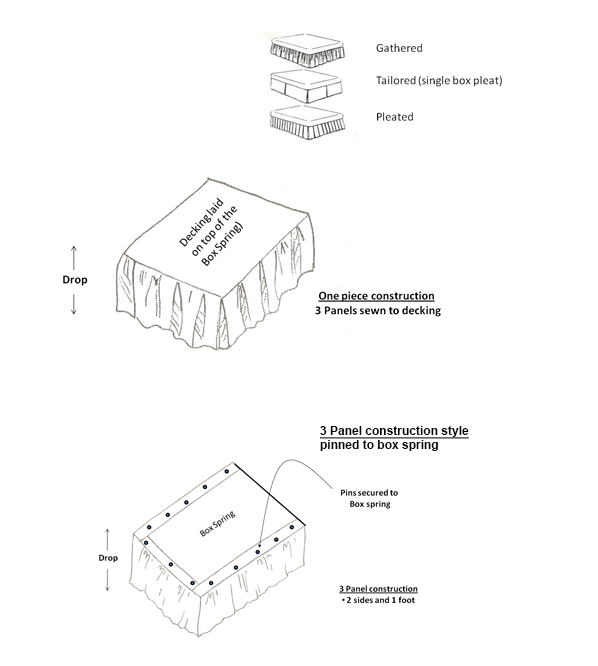 #2 The Mattress Pad
A mattress pad serves two very important functions of the well-made bed: First it protects your mattress (i.e., your investment) and second it offers an added layer of cushion between the mattress and the fitted sheet. Many mattresses are made with a rougher synthetic fabric and can feel scratchy or course, if just covered with a fitted sheet.
Varieties of pads include cotton, cotton/poly, wool, foam and Tencel®, a fabric made from wood pulp. FYI foam pads, do not breath as well as some of the other materials and may become uncomfortably warm.
#3 The Fitted Sheet -
The majority of fitted sheets or contour sheets as they are also called, are made with elasticized edges, keeping them snugly affixed to the mattress.
If you have a newer, thicker mattress, make certain the depth of the fitted sheet is large enough to cover the sides of the mattress. Fitted sheets that are too tight can either pop off the corners of the mattress (maddening when this happens!) or strain the fabric and wear prematurely. Both things to be avoided! Conversely if your fitted sheet is too large, simply tuck any extra fabric underneath the mattress. It is better to have too much fabric than not enough.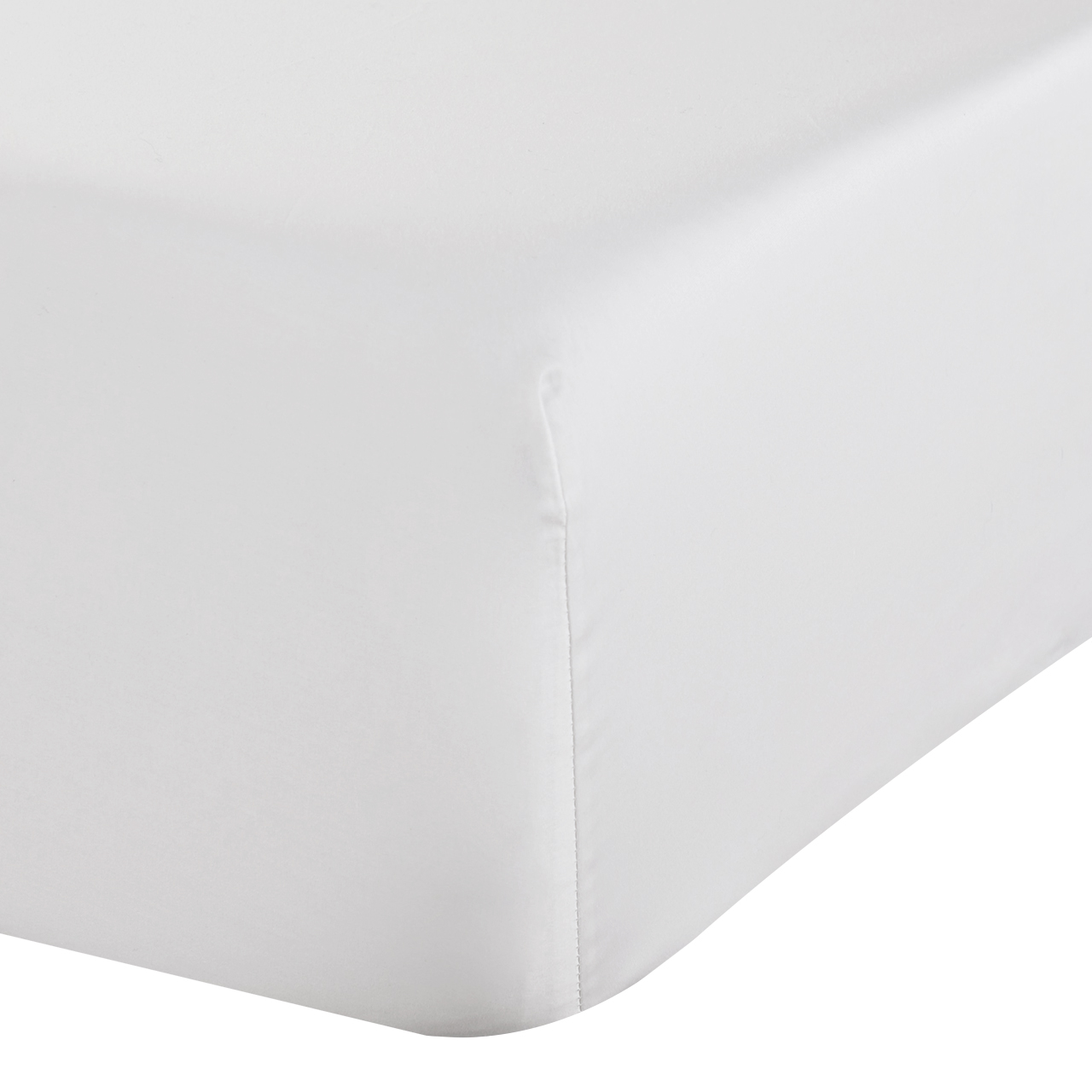 #4 The Flat Sheet
Place the flat sheet upside down on your bed, folding the sheet over the duvet cover or coverlet (making the bed open or turning down the bed) and the decorative details will be displayed.
Some people don't use the top sheet keep in mind that your blanket, duvet or coverlet (whatever is closest to your skin) will have to be laundered more frequently. A flat sheet is decidedly easier to launder than your cover.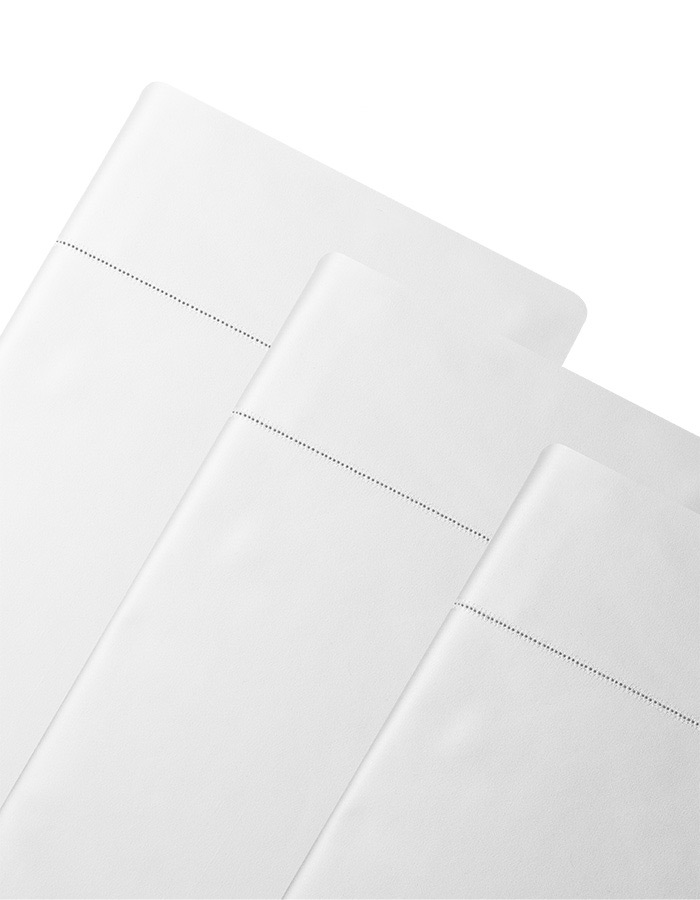 #5 Blankets
Blankets come in cotton, down, wool, or polyester.
Most blankets have a nap. We recommend covering the blanket, so you don't see hand prints and other impressions that many blankets will show, as shown below.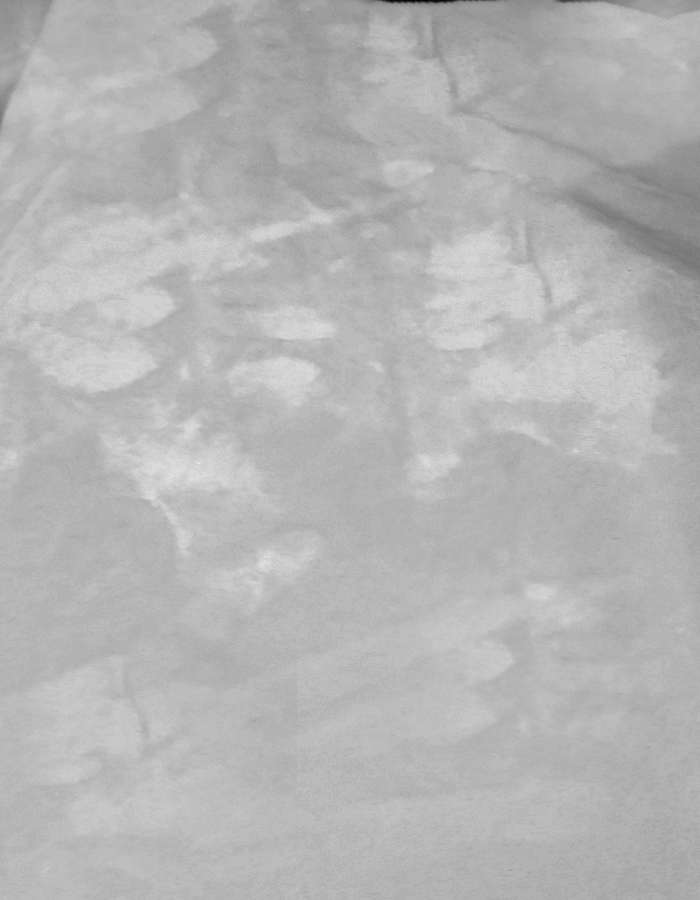 This can be accomplished by using a Matelassé or quilted coverlet (short bedspread).
#6 The Decorative Sham
Shams are typically a little more decorative than a pillowcase and frequently have a flange or corded boarder.
Euro Shams, the largest of the sham family, measure 26" x 26" and snug up directly to the headboard. You will need 2 or 3 shams on a queen mattress and 3 or 4 on a king.
Some prefer to use a standard or king size sham as well or in lieu of Euro's, these can be placed in front or behind your sleeping pillows.
A standard sham measures 20" x 26", a king sham measures 20" x 36".
Pro tip: use feather inserts for decorative sham fillers, as opposed to down. Down is pricier and not necessary for the purpose of decoration. Avoid poly inserts, as they simply don't fill and plump the sham the way feathers do.
#7 The Sleeping Pillow
Down or a down/feather combination remain the most popular fillings for sleeping pillows.
Use 2 or 4 standard size (20" x 26") sleeping pillows on a queen or full-size bed. Use 2 or 4 king size pillows (20" x 36") on a king bed.
Some find king pillows too large, if this is you, consider using 3 or 6 standard size pillows, which will fit perfectly across a king bed.
#8 The Pillowcase and its Protector
The pillow protector should not be an optional step! In order to keep naturally occurring body oils from staining your pillows, use a zippered pillow case cover over the pillow itself and then and only then, slip on the case. We insist!
# 9 The Bedspread/Coverlet vs. The Down Comforter /Duvet
Though still produced and used, bed spreads are less available because of the variation of today's mattress sizes. Custom made bed spreads are a fine choice and never go out of style but they can be pricey.
Coverlets are popular today and are essentially a shorter bedspread.
Likely the most popular alternative to the traditional bedspread is the down comforter or duvet. If you're allergic to down, there are other options such as synthetic fills and silk.
The duvet cover is the equivalent of a very large pillowcase and is used to cover the duvet or down comforter. We recommend a sheet weight fabric duvet cover, as heavier ones can be …..well….heavy.
In the below videos, we show how to tell when it's time to replace your down comforter and what to look for when replacing yours...
#10 The Decorative Pillow and Throw
Decorative pillows are available in a variety of sizes and add a pop of color and a bit of texture to your finished bed.
A throw can even more color and life to your finished bed. It can be strewn casually across the bed on a diagonal, at the base of the bed across the length, or even set on a chair near the bed. Throws can be made of cotton, wool, cashmere or other synthetic fabrics.
Vero Linens has everything you need to make your bed look perfect. Choose from our selection of goose down comforters, Italian duvet covers, feather sleeping pillows and other fine bed linens.
To shop for the finest luxury bedding click on the below shop button.