How to cool down your bed in the warmer Summer Months.
Get your bedroom ready for the summer.
As we turn the corner on winter, it is an excellent time to start thinking about making some changes in your bedroom.
Spring is a time of rejuvenation, there is more daylight and the higher temperatures warm up your house.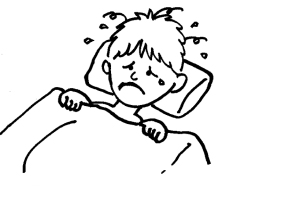 Let's start with the look of the bedroom.
Many decorate the bedroom with darker jewel tones during the Fall and Winter.
Consider swapping out some of these items with pastels and lighter colors.
The entire look of the bed can inexpensively be changed by just swapping out some of the decorative pillows, shams and possibly a lighter colored throw at the foot of the bed or a chair.
Adding some fresh flower arrangements can make the bedroom look fresh.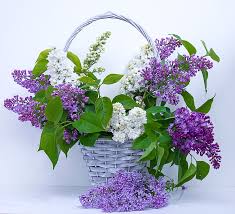 Many people sleep with a down comforter and duvet cover arrangement year-round.
People enjoy the lightness of a down comforter, and some use a warmer down comforter in the colder months.
However, if you find that your bedroom is warmer than you prefer, we have identified some tips that can help take the heat out of your bed.
Down comforters come in many different warmth levels. If you find yourself too warm at night, you may want to replace it with a lighter one.

Duvet covers also come in different weights, if your duvet cover is one made from heavy upholstery grade fabric, swap it out with a light cotton one.

Matlassés and Coverlets are a great alternative to a down comforter in the warmer months.

Coverlets

are essentially smaller bedspreads, they can be quilted or not.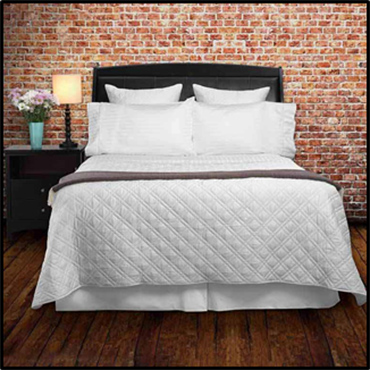 If they are a single layer of fabric, many refer to them as a Matlassés (mat-la-zay).
If you find a coverlet is not providing enough warmth, put a blanket under it. A down blanket is a perfect choice, they are light, thin, easily washed and provide ample warmth in the Summer months.
Consider Percale sheets vs. Sateen. Percale bed sheets are a little cooler.
We hope this helps.
Stay cool and if you have any bedding related questions, give us a call or send us an email.
Shop Vero Linens below.