How Often Should You Wash your Bed Sheets???
You've got questions- We've got answers!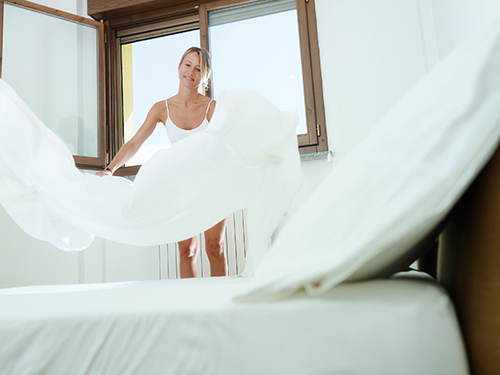 Change my sheets how often????
The short answer at minimum once a week . However, as of this writing, we're now firmly into the warm weather months and we tend to sweat and produce more body oil throughout the day and night. So, we recommend you change your bed sheets every 4 or 5 days when the temp outside gets warmer.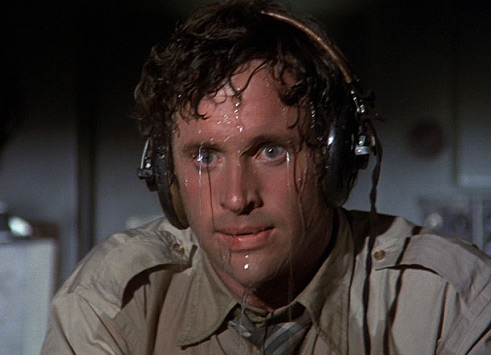 You may be saying this represents a bit of work but it has its reward. Admit it, what feels better than hoping into a fresh clean bed - not too much.
The fact is, we sweat, we just do, and bedding quickly accumulates dead skin cells and other (well let's just call it stuff). Even if you cannot see the stuff on your sheets, it is there---lurking and sometimes your bed sheets can become smelly.
As a side note, if your sheets have an odor to them, consider adding a ¼ cup of baking soda to the next wash.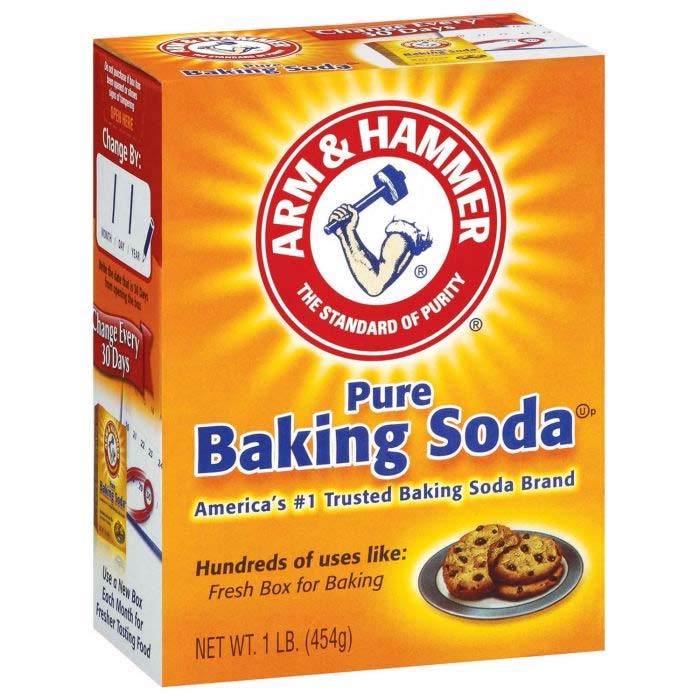 Not only will this deodorize and keep them smelling fresh, it will also keep them whiter.
Additionally, allergens are more prolific and more apt to multiply in the warm and humid weather and bedding, in particular, provides a perfect breeding ground for them. Forgetting the gross factor (actually we can't), many of us are allergic to dust mites (that dine on your dead skin cells) and yes, their droppings .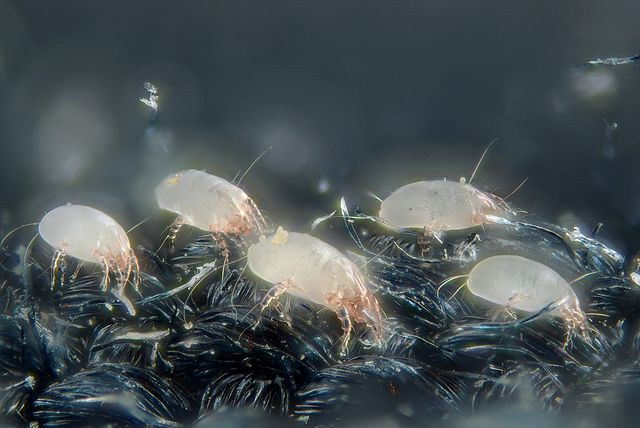 Dust mites can trigger asthma, hay fever, irritated skin and make you itch.
Even bedding that's touted as "allergy free" can accumulate dust mites. Washing your bedding at minimum every 7 days is of the utmost importance, especially if you're allergic to dust mites. Even if you're not, it's almost unbearable to think about their droppings where you lay your head 8 hours a night.
What if you say, I …….
Have very with oily skin
Let my pets into my bed
Eat in my bed
Watch TV in bed
Use my bed as a makeshift office
Well, it's very simple; you will want to launder even more frequently. This is why it's key to have at least two sets or three of sheets at all times (one set in the laundry hamper, one set in the linen closet and one set on the bed), so as to make the changing of your sheets a seamless routine or better yet a lovely, home keeping ritual.
If you are simply unable to change your sheets, then consider changing out the pillowcases every four or five days. It's always a good idea to keep an extra sets of pillow cases on hand for just this purpose.
Very simply stated, changing those sheets on a regular basis is important for your health and wellbeing.
For additional information on how to launder your bed linens, watch our video post or read our article found here.
Have bedding related questions? Simply send us an email or give us a call.
When you are ready to make your bed with luxury linens, contact us as we offer a large selection of top-quality bedding made in Italy. Choose from our vast array of cotton duvet covers, baffle box comforters , down and feather sleeping pillows and much more. Luxury linens…..it's what we do!
Shop for the finest Italian luxury linens & luxury bedding below shop...